Our Team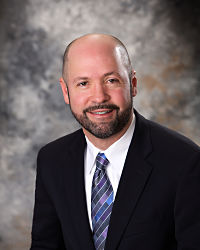 Tony Gonzalez is the founder and co-owner of Independent Capital Management in Coldwater, Ohio. Tony graduated from Xavier University in 1991 with a degree in Finance. He holds a FINRA series 7 and 63 securities registration with FSC Securities Corporation as well as life, health, and annuity licenses. He has over 25 years of experience in finance and financial advising. He started his practice, formerly WKG Financial Advisors, in 1997. He enjoys reading about past and current market history and activity and studying the wide range of investment information that is available.
Prior to becoming a Financial Advisor, Tony was a branch manager for U.S. Bank of Cincinnati, and an assistant branch manager for Beneficial Finance Corporation in Dayton, Ohio.
Tony has been married to Kathy (Knapke) for over 25 years, and they have three sons. He is a supporter of many local organizations that fund community-minded projects. In his free time, he enjoys being with his family. He has coached his sons' CYO basketball teams and follows their endeavors. He also enjoys distance running. Tony has participated in most of the recent Mercer Health 5K Challenge races, the Minster Oktoberfest 10K, several half marathons, and marathons which include the Bank of America Chicago Marathon, the Nationwide Children's Hospital Columbus Marathon, and the Indianapolis Monumental Marathon.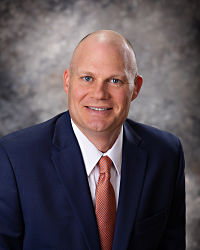 Bob Knapke is co-owner of Independent Capital Management. He has 20 years of experience managing investments and designing retirement plans. He holds a Bachelor's degree from The Ohio State University, has FINRA series 7 and 63 securities registration with FSC Securities Corporation, as well as life, health, and annuity license with the state of Ohio. Bob is an active member of several conservation organizations and enjoys fishing and spending time with his wife Heather and three sons.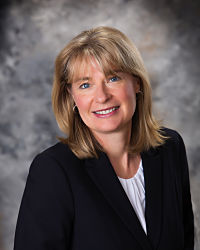 Kathy Gonzalez* has been an administrative assistant at Independent Capital Management since 2009. She has the responsibility of running the office efficiently, directly supporting financial advisors, and supervising other office activities and employees. She holds a Bachelor of Science from Xavier University. Kathy has been married to Tony for over 25 years and has three sons. She enjoys reading, cooking, and doing a variety of fitness activities including teaching group fitness.
*is not registered with FSC Securities Corporation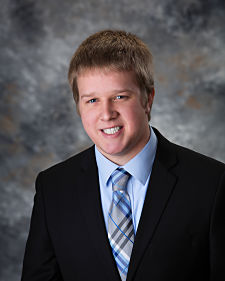 Ryan Wilker joined Independent Capital Management in May of 2019. He is a registered paraplanner and is FINRA Series 7 and 66 registered, as well as life and annuity license with the state of Ohio. He is responsible for the investment strategy implementation and monitoring of client portfolios and servicing accounts. Ryan received his undergraduate degree from the University of Dayton in 2016 and completed his Master of Business Administration degree from Northern Kentucky University in 2019. Prior to joining Independent Capital Management, Ryan was a graduate assistant in the athletic department at Northern Kentucky University and before that an athletic department intern at Villanova University. Ryan resides just outside of St. Marys. In his free time, Ryan enjoys spending time with his family and friends, as well as attending sporting events and concerts.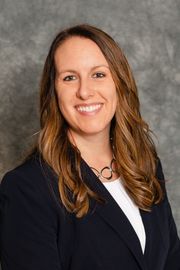 Emily Unrast* joined Independent Capital Management in April of 2021. She provides the advisors with administrative support, schedules client meetings, and maintains client files and communication. She is a very service-minded person and enjoys helping clients. Emily has a Bachelor of Education degree from The University of Toledo and a Masters from Wright State University. Before coming to Independent Capital Management, she was a high school science teacher. She resides in Coldwater with her husband and twin daughters. She enjoys spending time with family and friends, swimming, hiking, and refinishing old furniture.
*is not registered with FSC Securities Corporation